Ajax
clear ajax
Ajax2
Ajax3
RESET
B1
B2
B3
B4
B5
B6
B7
DEBUG:
ZER0
BOOT
exit ajax
exit ajax
fake
fake
DreamNA Concept
DreamNA is the first Eastern European neuro-VR franchise aiming to match humans with recurring dreams of others.

Explore the first dream from an Odyssey of transformational dreams collected from people from around the world.

A pioneering neuro-VR Franchise written and directed by Ioana Mischie, produced by STORYSCAPES in collaboration with Arden, Noe-Fi Studios, Studioset, co-financed by AFCN.
Synopsis
Although humans dream 1500 times/year, most dreamworlds are forever lost, as we tend to forget 99% of what we dream. Moreover, according to NeuroOncology, people suffering from certain brain tumors are unable to dream anymore.

This inspired us to create a playground that allows each of us to explore immersive dreams and to customize dreamworlds depending on our relaxation levels measured through EEG input.

An artistic, therapeutical and research venture designed by a transdisciplinary team of artists, neuro-scientists, programmers and dreamers.
DreamNA:
The Afterlife
In her last year of life, Lucia dreamed a glimpse of her afterlife.

Read more [soon] •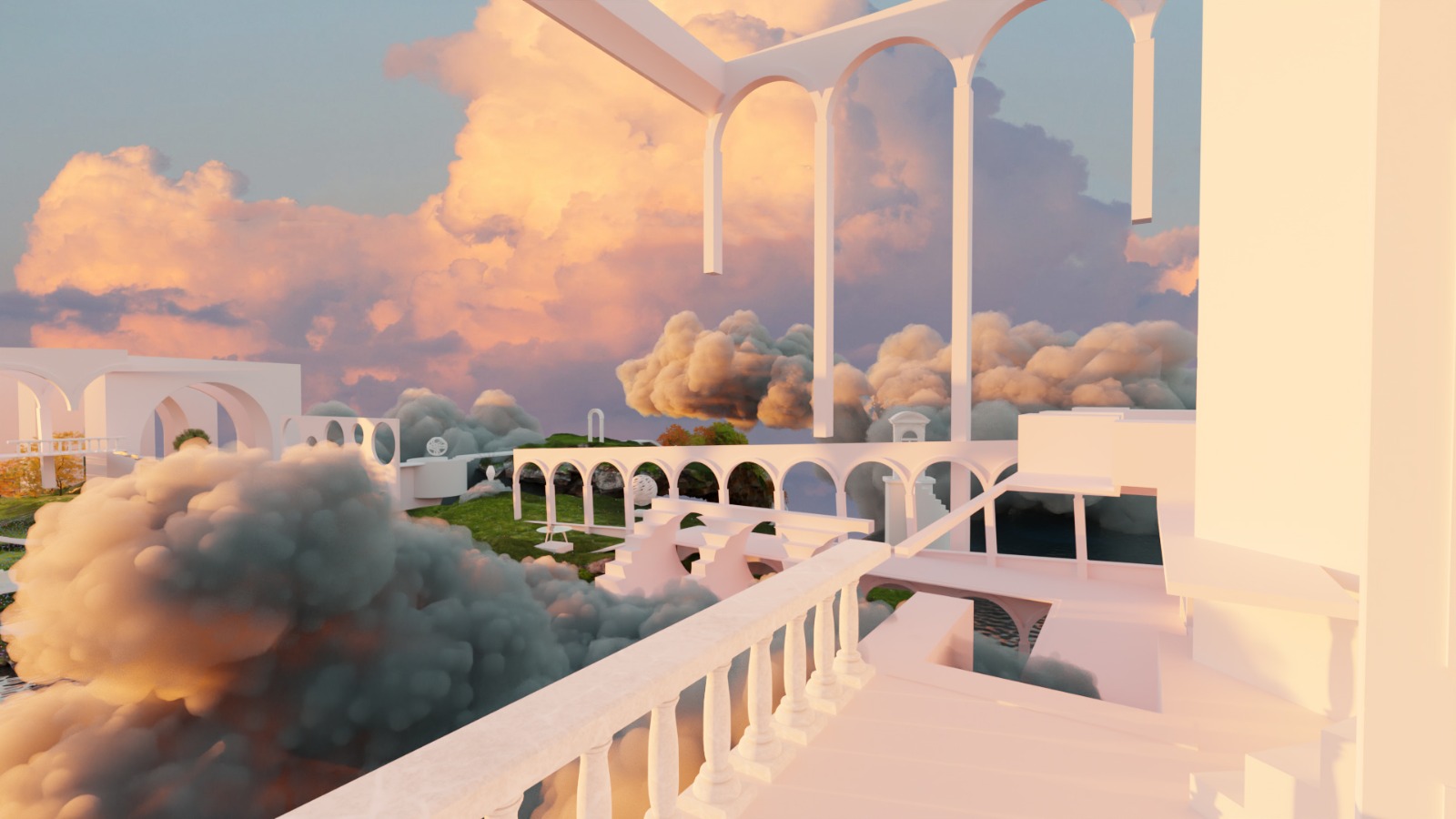 DreamNA:
Above
You may tap into flying mode if you focus enough or fall if you don't.

Read more •
DreamNA:
PreBirth
You may unblur the silhouettes as you focus.

Read more •
Dream Team
Produced by STORYSCAPES
in collaboration with ARDEN, NOE-FI STUDIOS, STUDIOSET
VR Franchise Creator and Director: Ioana Mischie
The project is inspired by the submissions of more than 200 dreamers from around the world.

DreamNA:
Afterlife
Writer/Director: Ioana Mischie
Art Director: Alec Pop
3D Artist: Robert Andrieș
Level designer: Andrei Păun
Environment designer: Daniel Chira
VR Interactive Design by: Adrian Tabacaru
Sound design: Ina Bozdog
Music: Andrei Nechifor
UX Design consultant: Rachael Newport (Amber Mexico)
Interactive gameplay consultant: Alexandru Baia
Post-production coordinators: Simona Macarie, Diana Cretu, Calin Bogdacenco
EEG programmer: Grig Burloiu
Production assistant: Gabriela Răducanu
Accountant: Cornelia Nastase
Financial consultants: Andreea STOIAN
PR: Smartpoint (Adina Dutu)
Transdisciplinary consultants: Alexandra IACOB (psychology and neuroscience)
Poster graphic: Studio Fluid
Producer: Ioana MISCHIE
Co-producer: Andra BELDEAN
Delegate producers: Sorin BAICAN, Vikram JOTWANI
Website designer: IASHIDO
PR strategy by Smartpoint
©MMXXI Ioana Mischie
Add your DREAM
Do you want to be part of the upcoming DreamNA iterations? You may add your dreams here in a narrative form and we'll handpick the next ones to be adapte in VR and credit you as a leading dreamer. This is the dream-friendly .


NEWS
DreamNA won the Creativity Award of the SXSW Hackathon 2018!

DreamNA is part of the Torino Short Film Market 2020!

DreamNA is heading towards East Doc Interactive 2021, in Czech Republic, aye!


Media
Afterlife
NEXT
PREV